Milston Industrial
Rannan Teollisuuskone Oy manufactures high-performance MILSTON slurry separators for the needs of food and process industries. Powerful, mobile or fixed electrically driven MILSTON slurry separators are at their best in the use of biogas plants and process and food industries.
Milston unit is assembled and tested at the supplier's workshop. The assembled unit is quick and easy to lift on place and to get in operation.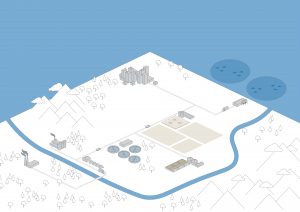 Pulp, paper and board industries
Milston slurry separator separates solids and liquid phase from the fiber and bio sludge cost-effectively, in an energy-efficient and reliable manner.
24h/7 spare parts and service can be agreed case-specifically. Separation services are also available.
Sewage treatment plants
Milston slurry separator separates efficiently solids and liquid phase from industrial sludge and municipal sludge.
Separation is also available with a service contract.
Biogas plant
Milston slurry separator is suitable as part of the production process in a biogas plant.
Food industry and fish industry
Milston technology is ideally suited for separation of solids from process water during the preparation of the raw materials and manufacturing process in the food industry. Milston separation reduces the waste treatment costs and waste water load.